About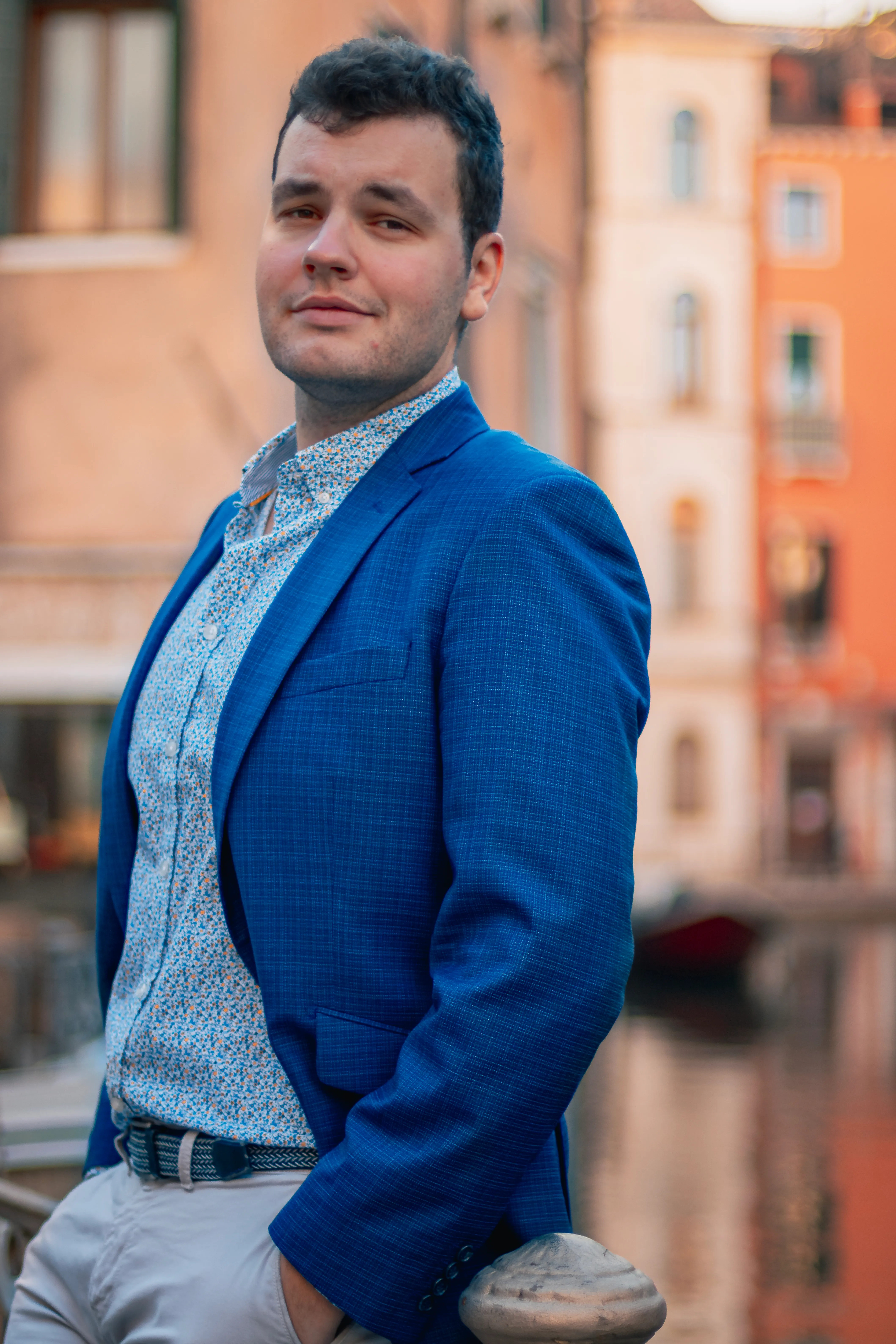 ©Marie Fady
Born in Lyon, Julien Henric studied theater and opera singing in his hometown. In 2018, he was named révélation lyrique by ADAMI and won three prizes at the Concours Jeunes Espoirs Raymond Duffaut. Continuing in this vein, he won 2nd prize and the melody prize at the Concours International des Symphonies d'Automne de Mâcon the following year. He graduated from the CNSMDL in 2020 and immediately joined the Jeune Ensemble of the Grand Théâtre de Genève for the 20-21 and 21-22 seasons, two first seasons marked by great artistic encounters. In 2022, he also won the 1st French Melody Prize and 3rd Opera Prize at the Concours International de Marmande.
Julien Henric has appeared at the Festival International d'Art Lyrique d'Aix-en-Provence and the Cologne and Hamburg Philharmonic Orchestras in Norma (Flavio); at the Opéra National de Paris in Hamlet (Marcellus); at the Auditorium National de Musique de Madrid in Faust et Hélène (Faust); at the Théâtre des Champs-Élysées ; at Opéra de Rouen in Rigoletto (Borsa) and Romeo et Juliette (Tybalt); at the Festival d'Été des Nuits Lyriques de Marmande in La Traviata (Alfredo); and at Barcelona's Gran Teatre del Liceu, Opéra National de Bordeaux, Opéra Royal de Versailles and the Ravenna Festival in Don Giovanni (Don Ottavio) and Cosi Fan Tutte (Ferrando).
Over the years, he has worked with renowned directors such as Calixto Bieito, Mariame Clément, Ulrich Rasche, Daniel Kramer and Krzysztof Warlikowski. He also collaborates with great conductors such as Marc Minkowski, Stefano Montanari, Antonino Fogliani, Riccardo Minasi and Pierre Dumoussaud.
Julien Henric's 2023-2024 season is marked by numerous debuts: at the Bergamo Festival in Lucie di Lammermoor (Arthur Bucklaw), at the Opéra d'Avignon in The Magic Flute (Tamino), at the Opéra National du Rhin in Guercoeur (Heurtal), at the Olympia-City of Athens Music Theatre "Maria Callas" for Pénélope (Ulysse), at the Opéra de Saint-Etienne for Beethoven's 9th Symphony, and at the Opéra Orchestre National de Montpellier for a gala concert in tribute to Maria Callas, as well as at the Festival d'Auvers-sur-Oise in Rossini's Petite Messe Solenelle. He is also back to sing at the Opéra National de Paris in The Exterminating Angel (Lucas), as well as at the Grand Théâtre de Genève in Don Carlos (Le Comte de Lerme/Un Hérault) and in Anna Bolena (Sir Hervey).